GPS tracking devices
Locator uses GPS tracking devices of the newest generation, that enable maximum accuracy and update frequency, while keeping the data traffic as little as possible. The built-in sensors allow the device to increase the number of updates while travelling through cities and urban areas where the street net is usually dense. This way the visualized trips on the interactive map match perfectly the city streets. On the other hand, when the vehicle is travelling on the highway and other straight routes or is stationary, the devices automatically reduce the number of updates to keep the data traffic at a minimum.
We offer our customers a choice between two different devices - base functionality and advanced functionality. Tracking devices with base functionality are light, excluding everything that is not required when tracking personal cars and small company vehicle fleets. Their installation is much faster and the price is lower. Parallel to that, Locator is prepared to meet the most demanding customers, offering an advanced functionality device. It supports a number of external sensors and can connect to various third-party systems. All data is transmitted via a secure channel and the device is able to detect all signal jamming attempts. A 3-Axis G-sensor for motion & impact completes the package.
Advanced functionality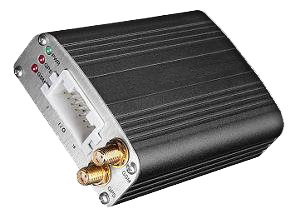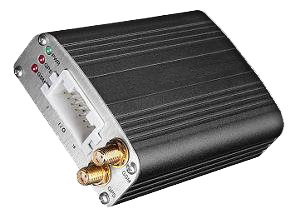 Advanced GPS Tracking Devices
GPS tracking devices with advanced functionality are suitable for heavy transportation vehicles and other specialized machinery (diggers, cranes, etc.) They can control a number of external devices, support driver identification, temperature sensors and many more. For a full list of possible external sensors, please do not hesitate to contact us.
A quick overview of the hardware specifications:
Dimensions
100 х 65 х 26 mm
GSM Module
850/900/1800/1900 MHz
GPS Module
high-sensitive GPS
Power Source
8V ~ 40V DC
Power management
normal
sleep
deep sleep
Internal Memory
8 MB
I/O
4 x digital input
3 x digital output
1 x analog input
Serial Port
1 x RS-232
Motion Sensor
3-Axis G-sensor for
motion & impact
Real-time Clock
built-in
Device Casing
Aluminium alloy
Operating Temperature
-30° С ~ +80° С
Backup Battery
built-in, 900 mAh
GSM Antenna
external
GPS Antenna
external
Base functionality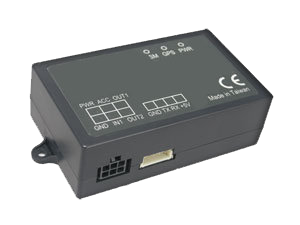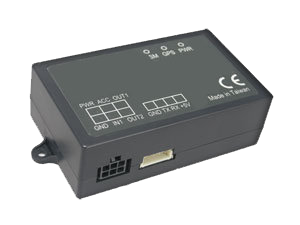 Basic GPS Tracking Devices
The lighter GPS tracking devices with base functionality reduce some of the special features, that are normally not needed for passenger cars and small company vehicle fleets. This also reduces their price and makes the installation faster and easier. For more information, please do not hesitate to contact us.
A quick overview of the hardware specifications:
Dimensions
80 x 26 x 48 mm
GSM Module
850/900/1800/1900 MHz
GPS Module
high-sensitive GPS
Power Source
8V ~ 40V DC
Power management
normal
sleep
deep sleep
Internal Memory
2 MB
I/O
2 x digital input
2 x digital output
Serial Port
1 x RS-232
Motion Sensor
Shock sensor
Real-time Clock
built-in
Device Casing
High Heat Grade ABS
Operating Temperature
-20° С ~ +70° С
Backup Battery
built-in, 600 mAh
GSM Antenna
internal
GPS Antenna
external