Fleet management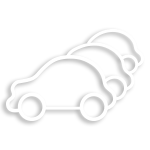 "Fleet management" is a product that supports your business, giving you constant access to a number of reports about your vehicles and their drivers. Using this product, you can easily spot all kinds of external interference with vehicles, as well as extreme situations or problems on the road. You get a quick and easy way to increase your control dramatically.
> Learn more
Vehicle security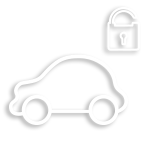 Our "Vehicle security" service offers you the means to locate your private vehicle at any time. The only thing you need is a computer with an active access to the Internet. This means that you can follow your vehicle remotely and even cut the engine's fuel supply in case of an attempted theft. This way you can prevent unwanted actions.
> Learn more
Declaring tolls The GPS devices of Locator BG allow for automatic reporting and payment of tolls for the paid road network on the territory of the Republic of Bulgaria. Locator BG is a licensed Provider of declared data. Logging into the toll system is done both through existing GPS and to newly installed ones.
> Learn more