Fleet Management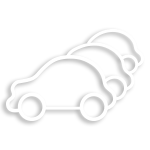 "Fleet Management" is invaluable in the process of activity optimization in your company. If your company's business is in the area of transportation, rent-a-car services, or any other area that requires a vehicle fleet, our products and services are exactly what you need.
We offer a product that aids your business by providing continuous reporting on what is happening to vehicles and their drivers. With our products you will always be aware of any unwanted interference in your vehicle fleet, as well as any emergencies or problems that occur on the road. You get quick and easy control of your fleet.
All the characteristics of our product speak for one - it can be your helpful guide to what's happening with your business resources. In addition to this, with "Fleet Management" you get a wide range of reports and statistics that will help you ensure the proper execution of business processes in your company.
Why choose this product?
This product is an indispensable tool for general surveillance of the operation of your vehicles and their drivers. With "Fleet Management" you save time and money by tracking in real-time all the actions of your employees, vehicles and routes on which they operate. This way you increase the effectiveness of your business activities and develop the full potential of your company's resources.
"Fleet Management" provides you with higher level of management and control for your business and on the other hand with an opportunity for you to achieve maximum coordination between different departments. This way the our service becomes an irreplaceable assistant in the proper utilization of available resources.
"Fleet Management" is much more than a device for monitoring and control. It is a handy tool for you to manage your work and ensure proper operation at all times.
Basic features and capabilities
The product aids the management of vehicles and their drivers. You can do this remotely from anywhere in the world, 24/7 in a few quick steps. The only thing you need is a computer with an access to the Internet.
The essence of our platform is to give you not only the current location of your vehicles but to also show you the course and movement speed. This way you can take an informed decision and re-route the vehicle directly through our system, without the need for an additional phone call or SMS message.
The data we provide is essential for you and your work. Geographical position, speed, mileage, time stopped or in motion, fuel level and the vehicle's current status are only a fraction of the information you receive.
For an instant access to your data the only thing you need is a computer equipped with an Internet connection. Working with the system does not require any special knowledge and is intuitive for people of all ages.
The system provides different operational reports about the usage of your vehicles, together with exact date and time.
The product has an interactive map which is used to display the current position of each of your vehicles.
Specifics and product characteristics
Interactive map for live tracking;
Monitors the current course and movement speed;
Detects when vehicles is moving and when stationary, detects engine status;
Displays all trips (also for past periods) on an interactive map;
Different reports and statistics available also for past periods;
Ability to monitor the fuel level;
Ability to monitor the fuel consumption;
A two-way communication link to GPS navigation systems;
Ability to monitor a number of external sensors.
Basic indicators that the system can monitor:
Location;
Time stamp;
Movement direction and speed;
Engine status (on/off);
Movement duration;
Distance travelled;
Fuel level.