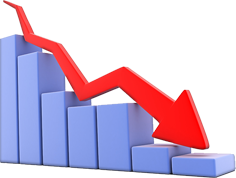 Cost Reduction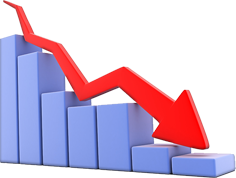 Key advantage of our tracking system is the cost reduction. This is of extreme importance to you and helps you plan your budget. As a result of the information you receive from our statistics and reports, you gain a clear vision on how your expences form. This is the first and most important step towards cost reduction.
Using our products, you optimize the work of your vehicle fleet, track the fuel consumption and the time and distnace travelled. You accomplish all this conveniently using a remote access, without the need for many long lasting telephone calls. This way the communication expences of your employees are drastically reduced. This makes our products suitable for all kinds of business areas, especially in the field of transportation services.
Advantages and features
Long-distance calls and mobile calls when in roaming normally comprise a large part of the costs in every company. With the help of our tracking system and its connection to the on-board navigation system of the vehicle, you can drastically reduce these costs, eliminating the need of constant communication over the phone. You track easily and conveniently the course of movement, duration of stops, engine hours, average speed and the daily distance travelled of each vehicle in your fleet. With only a few simple clicks you can send a new destination directly to the vehicle's navigation system;
The wide range of reports and statistical overviews, that the sytem offers, give you important information for your accounting. They help you choose the routes in a better way and thus optimize the work of your employees. It is also easier for you to make the right decisions for your business;
With the help of our system you notably reduce your costs, as well as the negative effects, caused by inexperienced and fraudulent employees - see "Fraud detection";
What do you get?
You guarantee that all emplyees strictly follow the company's policy regarding vehicle usage;
You can easily plan and evaluate alternative routes, that can save time and fuel;
You can spot the company vehicles that are used outside working hours. This way you track all misuse of company property;
Reduce the total mileage through route optimisation;
Stop all fuel theft attempts;
Drastically reduce communication costs;
Increase the effectiveness of your employees;
Improve the coordination between different departments in your company;
Easily view the results of decisions you made;
Access to a number of reports and statistical overviews;
Different version of a road list report, according to your individual needs;
Track fuel consumption over time;
Reporting of fuel theft attempts;
Detailed overview of time and distance travelled, as well as the fuel consumption;
Over-speed reports;
Report on individual actions like: opening/closing of doors or fuel locker, access to cargo areas, etc.
In addition to that
Ability to control additional objects and areas on the map, as well as control the access to them;
Ability to create a detailed report on routes travelled and sport all deviations;
Constant monitoring of all external sensors and automatic reporting when pre-defined thresholds are reached;
You can create additional user accounts and control their access;
Unlimited number of system users;
Ability to create reports on custom parameters.